Tiffany's Home Page
---
Hi, I'm Tiffany. My dad is still teaching me how to type on the keyboard. Until I learn, these pictures will have to substitute for my life story. Stay tuned... I'm a quick learner as you can see from the picture below.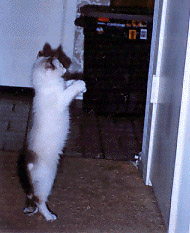 When I was a kitten I did lots of tricks like thisÉ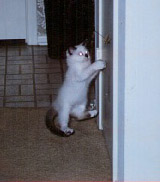 and thisÉ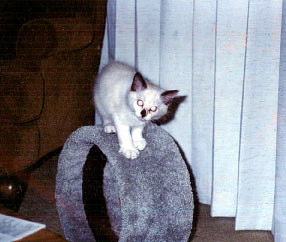 and this.
But this is what I look like when I'm feeling my best!
---
[Home Page]
[Carol]
[Curt]
[Chloe]
[Jeff]
[Suzanne]
Send mail about any problems to the webmaster